e-box energy monitoring & management platform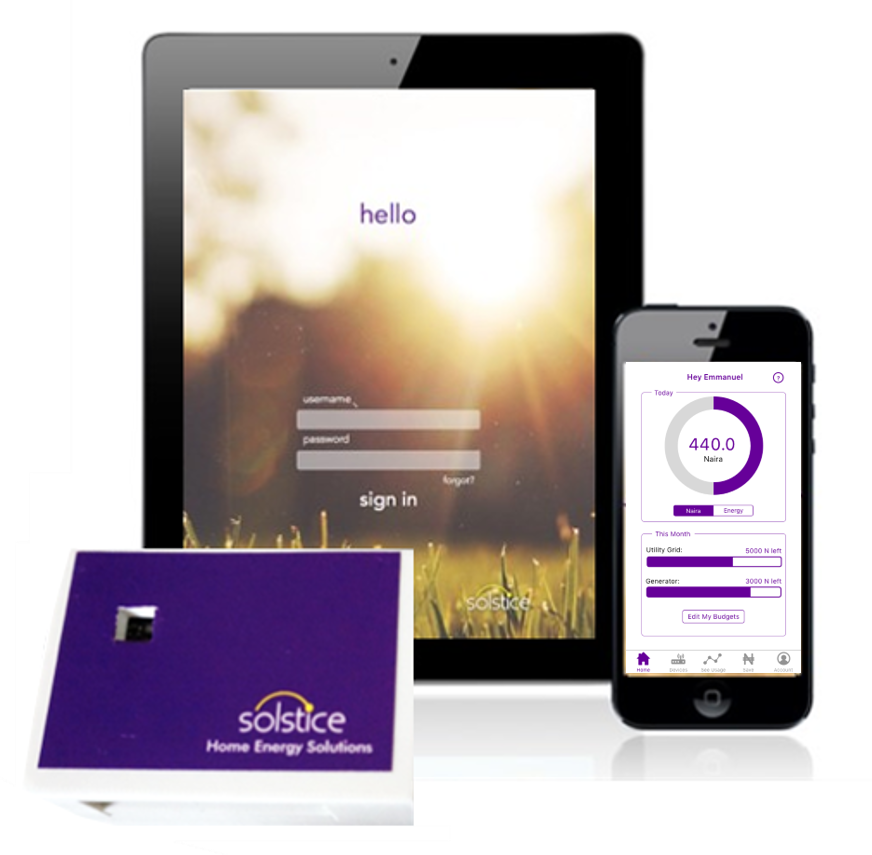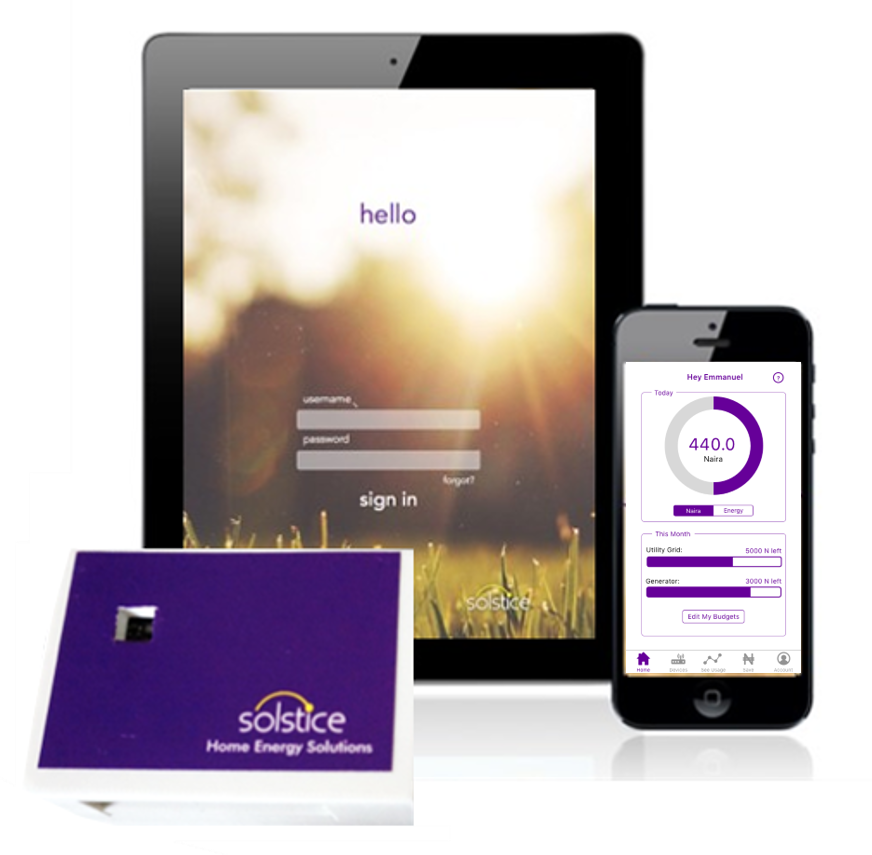 sale
e-box energy monitoring & management platform
The Solstice e-box will allow you to monitor and manage your households energy consumption, all from the touch of a mobile app or any web-enabled device. Budget for monthly expenses, receive alerts for high consumption and see real-time energy use.
Pre-order for our next round of installations, coming soon.
By using the e-box, Solstice can create custom solutions for your households energy needs in order to increase energy coverage and reduce the cost of energy.
For a limited time, participate in the Solstice Alpha Project Lagos and receive the ebox at a discounted price! A Solstice representative will schedule and appointment for your ebox installation which should take less than 30 minutes!